A place for a man to dream… and to be with yourself.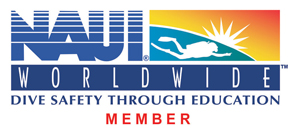 We have our own boats for maritime shipments of our guests as well as our operation of diving and aquatic activities.
Two boats of 25 feet in length, fitted with two engines outboard, electronic navigation systems, sonar, radio, first aid kit, equipment of oxygen and equipment dive spare onboard.
They provide all the comfort and security for maritime shipments and the dive sites.
Two Bauer compressors, K-14 and Capitano, provide the filling of 60 tanks of 80 cubic feet that make up our battery of equipment, along with 24 teams Scuba of excellent brand and maintenance.
FULL FACE MASK communication systems equipment provide a new dimension of diving, can us communicate each other and with our dive masters and boat crew.
NAUTILUS LIFELINE radio locators, DELAYED SURFACE MARKER BUOY and DIVE ALERT whistles are included in safety equipment for our divers in open water dives.